The world's first timeline to chart the rise and influence of Blockchain Art and Crypto Art and using blockchain's new decentralised curation tools to do so.
Download the study by a network of pioneering Blockchain and Crypto artists, curators and researchers here.
A Blockchain Art History Timeline is a a real-world experiment to explore the potential impact of blockchain-based collective curation through the lens of art history.
Such a timeline is a powerful provocation, asking who gets to write the history of art, shape its narratives and control its value in society. It is also a crucial use case for blockchain technology and organizational practice.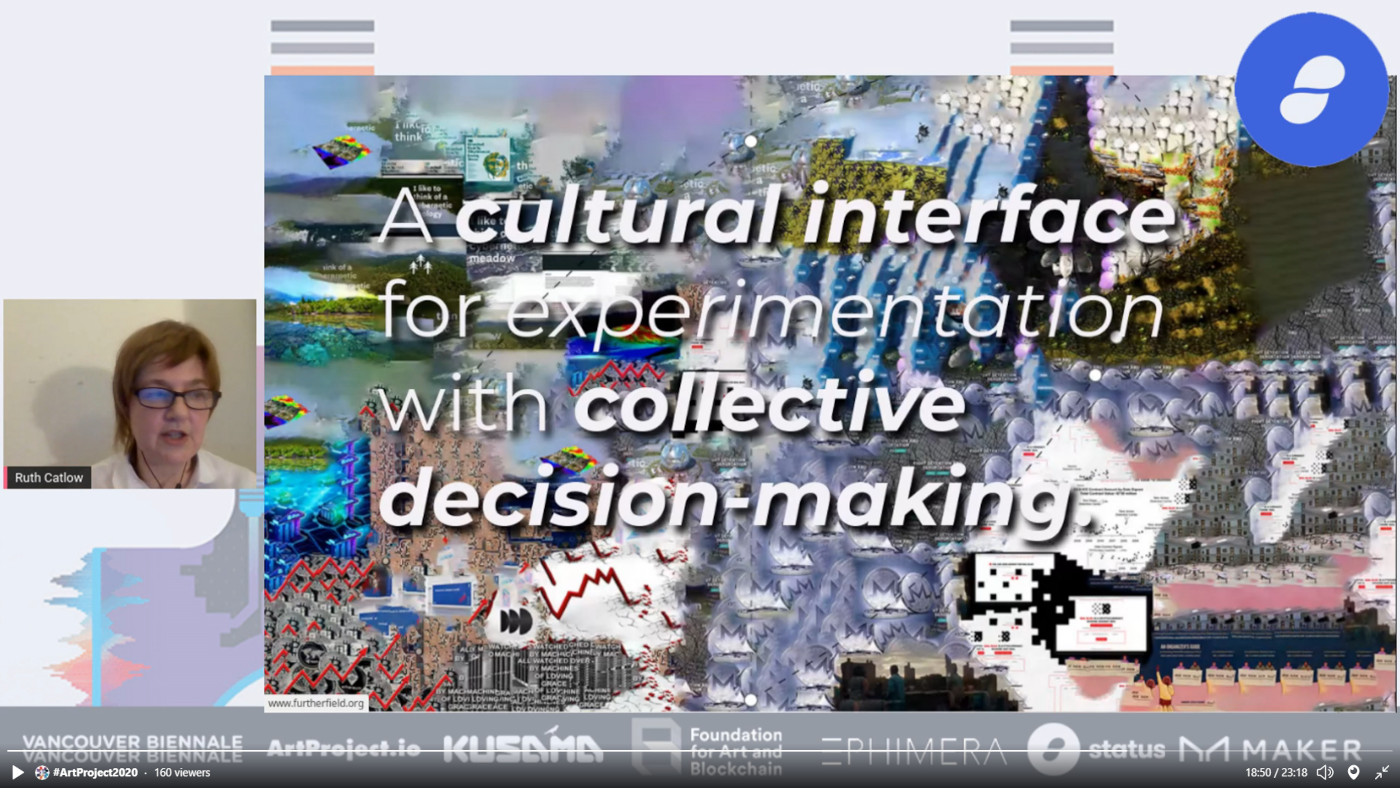 Most artworld engagements with blockchain technologies have focused on the business of art. Artworld business stakeholders and start-ups are developing blockchain technologies to track ownership and provenance and provide an infrastructure for fractional artwork sales.
By contrast, the impact of blockchain-based tools on practices of curation and collective decision-making have been less considered but will come to have a major impact on art history since they will play a part in determining which artworks enter into "the cannon" and which do not.
This report offers a proposal for such a timeline, outlining a technical approach and the processes necessary for its creation, as well as a potential strategy for its visualisation. It also presents the findings of the art historical, curatorial and artistic research that underpins the development of the timeline: examples of milestone artworks, a discussion of the conceptual frameworks of the project, and a consideration of the uses and limitations of the timeline as a form.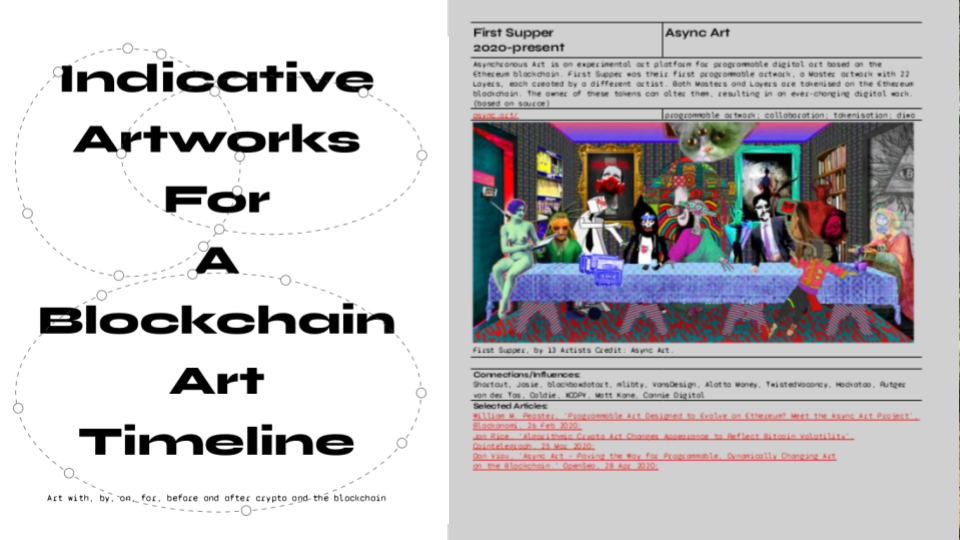 Download the feasibility study by Ruth Catlow, Dr Cadence Kinsey, Rob Myers and Studio Hyte, in consultation with a network of pioneering thinkers and practitioners here.